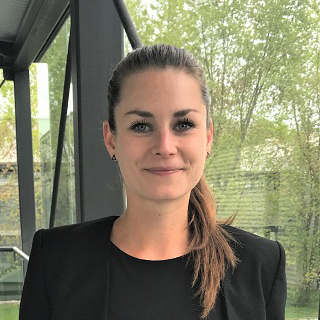 Johanna Börsting (Organization)
Since December 2021, Johanna Börsting is a is a postdoctoral researcher at the Institute of Computer Science at the University of Applied Sciences Ruhr West. There she teaches courses in social and positive psychology, positive computing, and applied statistics. Between 2019 and 2021, she was postdoctoral researcher at the Department of Media Psychology at the University of Hohenheim, also teaching and working in the fields of media psychology, communication science, and advanced statistics. She wrote her doctoral thesis on online privacy and users' acceptance of technical intervention measures at the University of Duisburg-Essen at the Department of Social Psychology: Media and Communication. Prior to this, Johanna Börsting completed both her bachelor's and master's degree in the field of Applied Cognitive and Media Sciences with a focus on psychology at the University of Duisburg-Essen. In her master's thesis she dealt with the effect of persuasive technologies on prosocial behavior in the everyday life of users of a prosocial mobile application.
Overall, Johanna Börsting has a background in media and social psychology and researches human behavior in computer-mediated communication especially on social media. Her research topics include, among others, challenges related to social media use such as users' online privacy, the effects of microtargeting, social media literacy, toxic dynamics, and mental health.
Schäwel, J., Frener, R. & Trepte, S. (2021). Political microtargeting and online privacy – A theoretical approach to understanding users' privacy behaviors. Media and Communication, 9(4), 158-169. https://doi.org/10.17645/mac.v9i4.4085