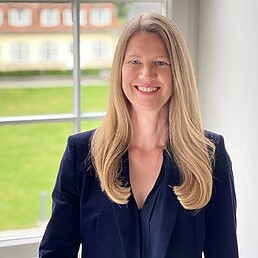 Sabine Trepte (Organization)
Since March 2013, Sabine Trepte has been a full professor at the University of Hohenheim and holds the chair for Media Psychology. From 2006 until 2012, she worked as an assistant professor at the Hamburg Media School and the Department of Psychology at the University of Hamburg. In 1997, she received her diploma in psychology in Cologne. She has also completed study programs in Gießen and New York. In 2001, she received her doctorate degree at the school of Journalism and Communication Science of the renowned University of Music, Theatre and the Media in Hannover. In 2002, she received a post-doc-scholarship for studies at the Annenberg School for Communication at the University of Southern California, C.A. (USA). There she conducted studies investigating international and cultural comparative media use.
Her main research in the field of media psychology focuses on privacy and self-disclosure in the social web, psychological processes of knowledge acquisition with political news media, and social identity processes.
Further links:
Trepte, S. (2021). The social media privacy model: Privacy and communication in the light of social media
affordances. Communication Theory, 31(4), 549-570. https://doi.org/10.1093/ct/qtz035
Schäwel, J., Frener, R. & Trepte, S. (2021). Political microtargeting and online privacy – A theoretical approach to understanding users' privacy behaviors. Media and Communication, 9(4), 158-169. https://doi.org/10.17645/mac.v9i4.4085